Yoga and Fragrance
Sensory experience with a yoga flow
Tuesday, 30th Apr at 7.30pm at lululemon Emporium
Little Mandarin is collaborating with Perfume Playground, Founder & Scent Designer Samantha Copland to offer you a 25 minute unique sensory experience before you hit the mat.
Lei Pei will then lead you with a 45 minute yoga flow to end your evening.
Lunar New Year Events
The Lucky Red Packets with full of surprises will be gifted to you after each event.
The Lucky Gifts are including but not limited to:
Yoga Passes and Vouchers
Lululemon mats, blocks & sweat towels
Good Luck, Everyone!🧧
Breast Cancer Awareness Community Class (By Donation)
When: Sunday, October 28|Time: 5.30pm to 6.30pm
Did you know that more than 1,500 people are diagnosed with breast cancer in October alone?
This month we are teaming up with Breast Cancer Network Australia (BCNA)'s Actively Pink campaign to raise awareness and help collect funds to support the work of BCNA. Join us for a one-hour self-love class and if you can, wear something pink to show your support.
Lululemon Emporium x Little Mandarin
Weekly Community Classes in February - Sundays at 8am
Join us for the whole of February for complimentary in-store yoga led by Little Mandarin yoga instructors at Lululemon Emporium every Sunday at 8am (first class on Sunday, February 4). Mats will be provided so just arrive 15 mins before class start time to secure a spot!
Good news! There is now an additional in-store community yoga class at Lululemon Camberwell on Sunday, February 25 at 8.30am.
Special Lunar New Year Red Packet Gifts
Come in-store for a special gift starting from Friday, February 16 (the first day of the Lunar New Year) to receive a red packet gift with some goodies in it from Little Mandarin with every purchase whilst stocks last.
Red packets are traditionally given for greetings during the Lunar New Year celebrations as it is believed to ward off bad luck and share blessings with others. Whether you celebrate Lunar New Year or not, come be a part of the Lunar New Year festivities and embrace Melbourne's cultural diversity with us!
Born in the Year of the Dog?
According to the lunar calendar, people born in the following date ranges are believed to have been born during the Year of the Dog:
If you are, just grab one of the staff to show some proof of your year of birth (e.g. driver's license or student card) and claim a special red packet gift for free - no purchases necessary! This year is YOUR year!
A Night At Nicholas
Thursday 7th DEC 6PM to 9PM
The Nicholas Building is home to 100's of creative folk. 40+ studios will be opening their doors on Thursday, December 7. This is your chance to experience a world class iconic cultural precinct face to face!
Gold coin donation for entry to all the studios, with music and drinks available at various points in the building.
Little Mandarin, as a tenant in the Nicholas Building, will be opening our studio on level 7. Please drop by to say hi, learn more about our yoga styles offered, go into the draw to win some prizes and maybe even try out a little bit of aerial yoga. We would love to share our passion with you and answer any questions that you might have about yoga.
Prizes & Offers:
During the event, leave your name and email and subscribe to our CBD studio newsletter. You will be going in the draw for a chance to win 1 of 10 one-month unlimited memberships for yourself or gift it to a loved one this holiday season;

The first 150 people to subscribe will receive a cotton Little Mandarin tote bag; and

Everyone who subscribes will also get emailed a discount code that you can share with family and friends (valid for use once per person).
Our partners will also be in the studio on the day to showcase their products. We heard that there might be some goodies!
There is so much history and culture in the building! Our studio used to belong to Vali Myers, a prominent artist and dancer during the 1950s and 1960s, who made a mark in Paris, inspired designers such as Marc Jacobs and Miu Miu, and so much more during her colourful life. Read more about Vali Myers and see photos of what the studio used to look like at one point in time here.
Come learn more about Little Mandarin and all the history that the Nicholas Building has to offer on Thursday evening, December 7. See you for an exciting night at The Nicholas Building.
Playful Exploration
Saturday 25th NOV 3 PM
Co-hosted by Little Mandarin x Thr1ve
Thanks to everyone who attended our Playful Exploration class last Saturday! And of course, thanks to Anna and Sara from Thr1ve at Collins Place Store for providing us with delicious smoothies and snacks after class! We hope you had fun balancing on your hands and flying on the aerial silks whilst donating for a good cause to Movember Foundation. You guys were awesome!
Remember to keep a curious mind and re-visit your inner child every now and then! We would love to see you around the studio so please check your emails for a special offer and for more photos from the day.
Please tag us @little_mandarin or hashtag #littlemandarinyoga if you would like to share any photos so we can keep in touch with you. Stay on the look out for more future events and community classes!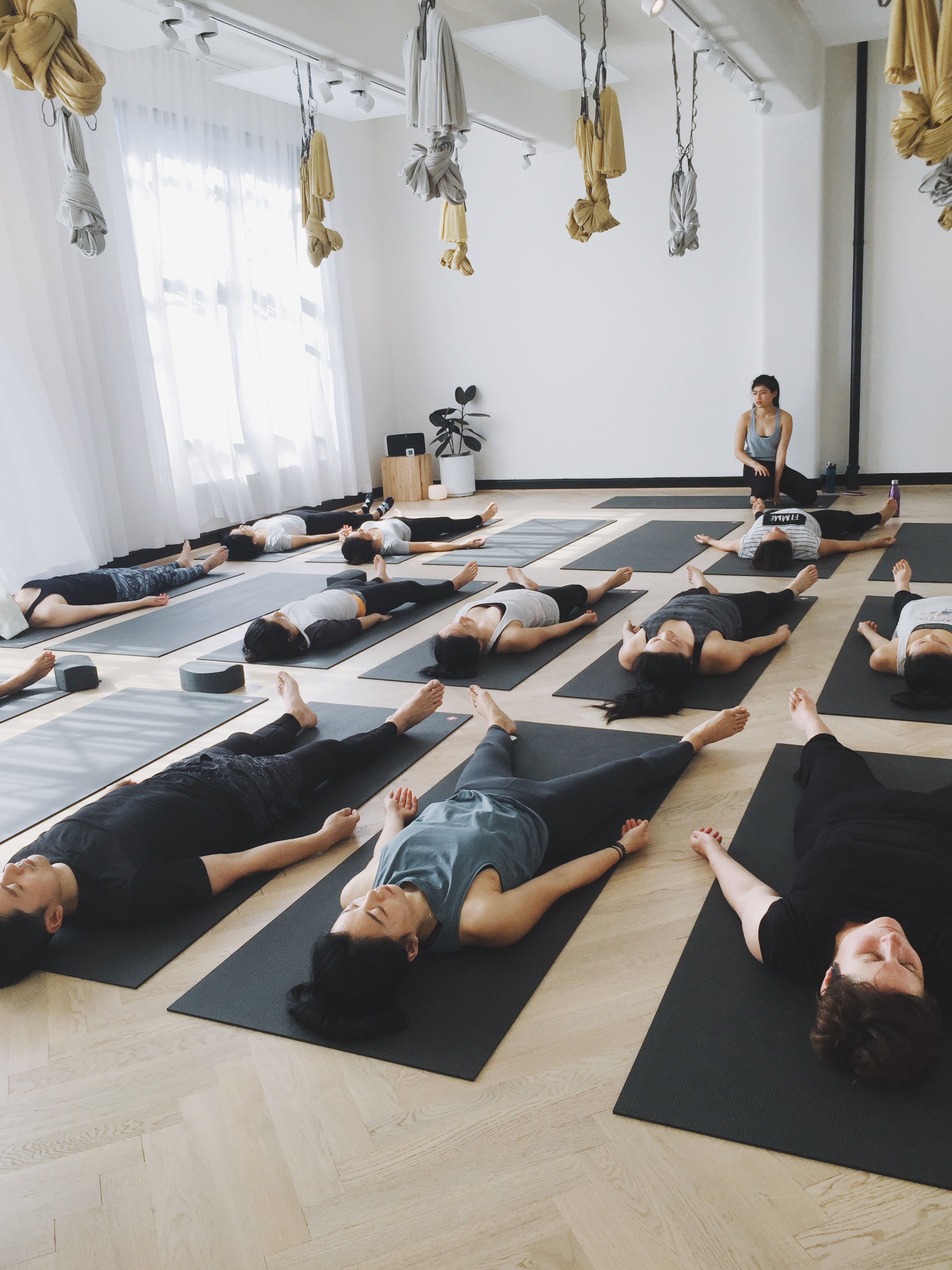 Sunday 29th October 9am
Community Yoga Class For Mental Health Awareness
Did you know that 1 in 5 Australians are affected by mental illness yet do not seek help because of the stigma behind mental illnesses? They could be a friend, family member, colleague or anyone you meet on each day.
Thank you to everyone who showed up this morning to practise with Kelly @kellyfyoga in support of mental health awareness month! We loved meeting all of you and hope to see you again soon in the studio. We loved your calming energy.
Thanks to @zielessence for supporting our community class by gifting participants with a beautifully scented sandalwood and mandarin body scrub. Take some time out for yourself and enjoy a relaxing evening.
All proceeds will go to @beyondblueofficial.
#littlemandarinyoga
#melbmoment #mentalhealthpromise@AuMentalHealth